Masonite Doors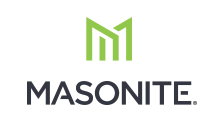 Masonite is one of the world's leading manufacturers of interior doors and entry door systems.
Masonite is committed to delivering product and service innovations that will enhance beauty, functionality and architectural design to its customers around the world.
Simply stated, Masonite doors will make your home more beautiful.
They possess a distinctive style and flare that can accent a décor and even become the focus of a room or the exterior of your home. They provide arresting beauty, lasting durability and timeless performance.
Masonite is known worldwide for innovation, quality products, exceptional customer service and a commitment to excellence. Over 80 years of dedication to innovation, technical advancements and customers make Masonite the brand that builders, remodelers and consumers choose when creating homes of distinction.
Headquartered in Tampa, Florida, Masonite employs over seven thousand people worldwide. At Masonite, employees from all parts of the company understand that people love their homes. Masonite is continually creating new and innovative products that will make any home more beautiful, more valuable and more enjoyable.